Looking for Happy 18th Birthday wishes that you could send to your friend turning 18 years? Greetingsmsg.com provides you the best collection of the same.
When I turned 18, that day was big for me. All of sudden I started feeling like a mature girl having all the rights. Then my parents reminded me that I'm not as grown up as I was behaving that day.
Although that experience still have in my memories. I know how it feels, so this happy 18th birthday wishes and messages collection has the touch of the same. Hope you too will relate with it, and when you will send it to your friend, sibling, relative or any loved one celebrating his/her 18th birthday, they would also feel the same.
Happy 18th Birthday
It is so wonderful to see you celebrating your 18th birthday. May Jesus keep showering his blessings on you all your life. Happy 18th birthday!
A big congratulations to the big boy for turning 18 today. You have a great life awaiting.
Turning 18 is a milestone. Congratulations for the same. Have a great day!
It's like a dream to see you celebrating 18th birthday today. Have a great day sweetheart, and a happy birthday!
18 is the year of taking responsibilities, understanding surroundings, getting driving license, casting vote and much more. Congratulation for all. Happy 18th birthday!
Happy 18th birthday! Congratulation for becoming an adult, dear kiddo!
A few years back you were a kiddo, now an adult and soon going to be a man. May god keep showering his blessings on you, all the time. Happy 18th Birthday!
18th year comes with responsibilities and fun. Get ready to savour all. Happy 18th birthday, dearest sweetheart!
Embrace all the happiness the 18th year has brought for you. May you be happy and contained always. Happy Birthday!
Adulthood comes with lots of responsibilities. May lord give you wisdom to think wisely, courage to face challenges, and good luck to conquer in every situation. Happy Birthday!
Funny 18th Birthday Messages
Age is just the number. You will take another 18 years to become an adult. Happy 18th birthday, kidoo!
Happy Birthday! The time for chocolate, candies is over. The time for liquor, party and outing is on, according to you but according to your MOM!
Congratulation! The wait is over, things you wished to do at 12, you can do all now! But remember this you are still a teen. Happy 18th birthday!
The 18th birthday might be giving you some blushes but let me remind you one thing! Now you are at an age where you can't play with kids, and can't be counted as an adult. Did you understand what I'm trying to say. Congratulation!
The constitutions declare you an adult at 18 years, not your parents. And if you gonna argue with them, you know what could happen! Happy 18th Birthday!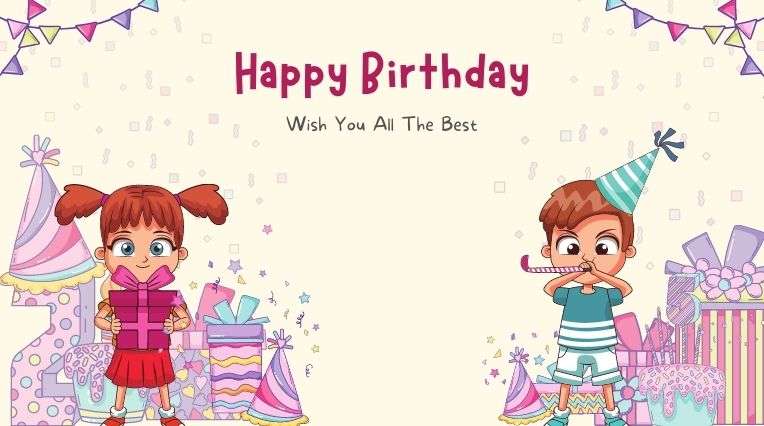 18th Birthday Quotes
You have covered a long road to reach here. Hope your upcoming journey be a smooth as it was till now. Congratulations! And happy 18th birthday!
You are now a 'Teenature'. Congratulations for the same!
Congratulations to the super star! Now you are 18 years old and ready to rock. Happy 18th birthday!
Welcome in the age of youth. Enjoy each day and moment of this as it will pass in a blink, and you will not have time to regret. Happy 18th birthday!
Happy 18th birthday, make it special and glorious!
18th Birthday Messages
Congratulations, you are an adult officially. Now, you'll have to learn to behave like one. Happy 18th Birthday!
18 is the age at which most people don't want to grow further. Enjoy every moment of this year, before its gone! Happy 18th birthday!
Now you are at the point where childhood ends and adulthood begins. Use the time with wisdom. Congratulations and Happy 18th birthday!
Many-many congratulations for the 18th birthday you are celebrating. May this year be most rewarding in your life!
The day of childhood is now over, but you should never let the child in you escape till you are hundred. Happy 18th Birthday!
Also Read : Birthday Wishes Messages
If you have read all the messages in our Happy 18th Birthday wishes collection, and like it, don't forget to click on the like button and share your feedback.
We will keep bringing collections of such messages for you in the future too.