On 15 August 1947 India was declared an independent country by Britishers who ruled us for decades. We achieved this title all because of the efforts of martyrs who didn't hesitate of giving their lives for the sake of the country. We are the proud descendants of those stalwarts. Patriotism, heroism is in our blood and so this braveness should be visible in the independence day messages or independence day quotes that we share.
Our collection of Independence day messages engulfs the same feeling. Share it with your friends, relatives, colleagues, known and unknown people on Whatsapp, FaceBook, Instagram or other social media platform to keep the fire of passion ignited in every Indian heart. 
Independence Day Quotes Short
Independence day is not any other holiday. It is the day to contribute time to the nation's upliftment. Happy Independence Day!  
A happy independence day to all Indians! Let's celebrate the day with the only thought that we are one and will stay one. 
Happy Independence Day to all my brothers and sisters. Be proud that we are Indian.
Being a true Indian means, making the country first love and putting it always first. Happy Independence Day!
Our country has given us a lot, independence day is the day to show gratitude for everything we have. Be an Indian by heart, make India your first love. 
I celebrate independence every day by enjoying all the freedom I have got living in my country. On Independence Day, I pay my gratitude to the country. Love You India! 
My country is my first love. I feel fortunate to be born in this legendary land. Happy Independence Day!
Many many wishes for Independence Day! Today is not the day to complain, but taking steps to correct the incorrect.
Looking for Independence day 2021 messages? End your search here, because we have got you covered.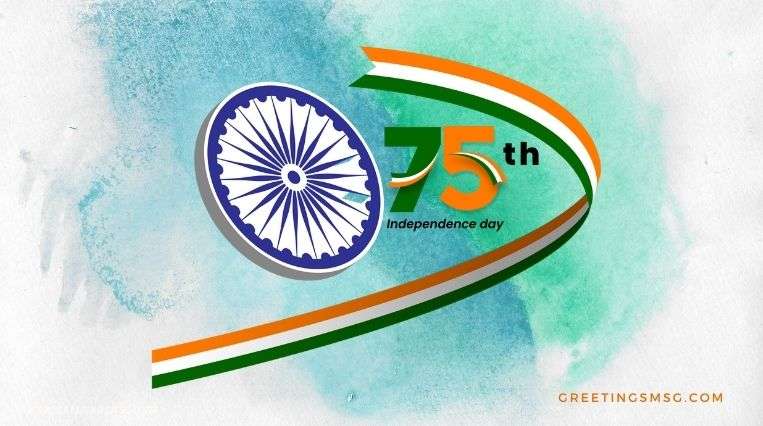 Independence Day 2021 Messages
I am a proud citizen of my country. And I would love to see the same pride in each Indian's eye living in the country. That's when we could celebrate independence with absolute happiness. 
Happy Independence Day! May our country remain protected from evil eyes always.
We might seem different from our appearances, thoughts, religion we follow, but when comes to take up arms against enemies, we are one. To our envies from a true India. Happy Independence Day!
Happy Independence day to every Indian who consider the country as their mother.
Happy Independence Day! May the celebration of the day be as big as our nation. 
May our country and we remain independent forever. The sacrifices our national heroes have made let India shine forever. Happy Independence Day!
Happy Independence day! And Happy Birthday Day To India. 
Celebrate the independence day like you celebrate your mother's birthday. And pledge that nothing could harm its integrity and harmony.
Wishing people or sharing wishes in a native language gives a different feeling. That's why we have brought for you 15 August quotes in Hindi. 
Also Read: Independence Day Quotes
15 August Quotes In Hindi
Rang, pahnawe, sooch aur dharmo se hum alag bhale hi alag alag dikhte hon. Lekin jab baat aati ha deksh ke dushmano se loha lene ki tab hum saab ek ho jate hain. Jai Bharat!
Happy Birthday, meri matra bhoomi ko. Happy Independence day uske sapooton ko.
Na hone denge tujhe aaye maa meri sharminda, jab chalti rahengi sansein aur jab tak rahenge jinda. Gantrantra Diwas Ki Dheero Shubkamnayein!
Mai us ma ka sapoot hoon jisne mujhe khud se aage bharat mata ko rakhna sikhaya hai. Gantrantra Diwas Amar Rahe.
Unhin chamakta rahe Gantantra Sooraj, unhin chamake aasman neela. Aur Pheeka na padne paaye kabhi mere jhande ka raang chamkeela. Gantrantra Diwas Amar Rahe.
Chalo Gantrantra Diwas par dein maa ko kuch anokha. Ek wada sath milkar rahne ka, aur is pawan dharti ko phir jannat banana ka. 
Jo jo diya hai tune mujhe aye maa, gar ginoon usse tu ginti aur sansein dono kaam paad jaye. Gantrantra Diwas Ki Dheero Shubkamnayein mere sabhi bhai bahano ko!
Gantrantra Diwas Ki Dheero Shubkamnayein! App sabhi kush rahein aur bharat ko bhi kush hone ka mauka dein.
Happy Independence Day Quotes In English
The worth of independence could only be well-explained by a subdued country. Be proud to be an Indian.
Ferocious, reactionary, bold, patriotic are attitudes we have got as a legacy. No one could win us by force. Happy Independence Day!
Independence is a feeling enjoyed the most by an independent mind. 
Independence day is not all about spending the day like lazy, finishing meal after meal. It is celebrated for a reason and being a part of that reason is the true way of cherishing the day! Happy Independence Day!
I love my country and so I love celebrating Independence day doing something extraordinary.
Independence day quotes short, Happy independence day quotes in English, 15 August quotes in Hindi, Independence day 2021 messages whatever you are looking for to exchange on independence day, find it all here. We have brought the best collection of independence messages for you.