Funny Birthday Wishes In Hindi : If you are a jovial person, love to spread cheer, and looking for funny birthday wishes in Hindi, English or any other language, then stop rubbing your head. We are here to help you in your search. Our funny birthday wishes will hold the breath of the receiver because of laughing.
Writing funny birthday wishes in Hindi, English or any other language and for different relations is extremely difficult. Making somebody laugh or giggling someone just with text is something that requires lots of brainstorming. Carefully picking the words,  using it correctly so that it delivers the right messages is imperative here. Although, it requires a high level of creativity, but we have not given up to deliver you the best.
Using our best resources and understanding various sentiments, we have brought for you, the collection of funny birthday wishes in Hindi and English and for various relations, so that your personality of making other happy never changes.
Funny Birthday Wishes In Hindi
Mai aur mumma aksar ye batein karte hain ki agar tum nahin hote tu waisa hota, agar tum nahin hote tu paisa hota. Lekin aab jabki tum ho, tu sab kuch aisa hai jaisa nahin bhi hota tu kuch nahin hota. Happy Birthday.
Happy birthday, meri mooti chooti bahan. Tum aur mat phoolo yahi meri tumhare liye kaamna hai. Janamdin ki bahut shubhkamnayein hain, tumhara pyara bhaiya.
 Meri pyari bahana ko uske smart, sundar, samajhdar, bhai ki aaor se janamdin ki dherro shubh kaamnayein.
Happy Birthday to you my sweet sister , tumhare janamdin par mai bas itna hi kahna chahata hoon ki tum mujhse jaalo mat balki barabari karo.
App jaise loog na aasman se tapkaye jate hain, na kahin se prakat hote hian. App jaison ko tu order dekar bamwaya jata hai. Happy Birthday to you.
Birthday Wishes For Friend
Appke sath rahna hamari khushnasibi hai, hamare sath app apna janamdin manayein ye aapki khushnasibi hai. 
Humare milne se hum dono ne kuch na kuch paya hai. Hume jo mila so mila, aap ne ek honhaar dost paya hai.
Tum kitne pyare, ache, sacche dost ho, aur hum dekho bas jhoot hi bolte hain. Maaf karna dosh, tumhari tarref mai kuch tu kahna hi tha, akhir kar aaj tumhara happy birthday bhi tu manana tha.
Janamdin tu bas ek bahana hai, asal maksaad tu tumko hasana hai. Aise hi nahin hum apne talent ka pradarshan karte hain.
Kyunki wo sirf tum hi ho, sirf tum hi jo mujhe itna pareshan karta hai ki uska birthday mai bhool bhi nahin sakta hoon.
Wishing happy birthday to your favourite teacher is a good gesture. It reflects, how much you love and respect your teacher. But when it comes to writing funny birthaday wishes for teacher, we fear, but there is nothing to be scared of. You can make your teacher's birthday wishe funny yet respectful.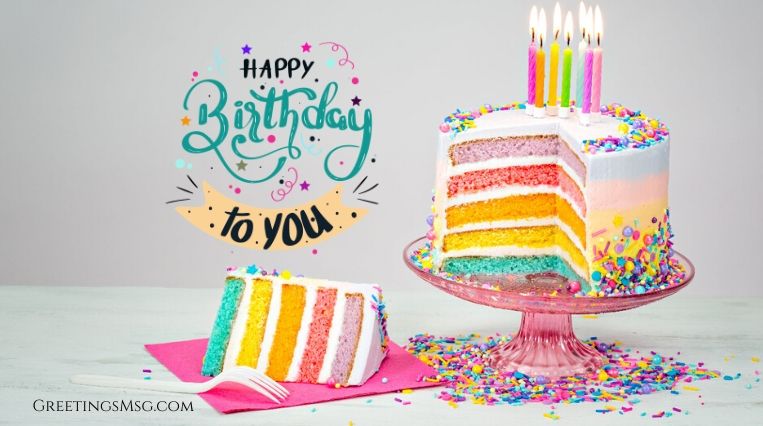 Funny Birthday Wishes For Teacher
Thank you teacher for all the love and care you give us. Sometimes, it is more than what we deserve. This makes me wonder but at the same time, I think only you can correct us. Happy Birthday teacher.
For correcting the students like us, God has sent a teacher like you. Thanks for helping me in all the way, happy birthday teacher.
Because of you, I have left the habit of bunking the class, started loving chemistry, learned how to be attentive. Dear teacher, I wanna know,  are you a teacher or a magician? Happy Birthday.
Dear teacher, thank you for making maths so much fun for me.  Now, I love sitting inside the class in math period instead of outside the class. Happy Birthday.
After punishing me for bunking your class, you have become my favourite teachers. God has sent you to correct me. Dear teacher, I love you. Happy Birthday.
Funny Birthday Wishes For Best Friend In Hindi
Tere jaisa yaar kahan jo birthday mai bulaye aur kha jaye saara khana. Happy Birthday to you.
Maine soche tumhare liye ek keemti gift khareedon. Phir khayal aur, oh mai ja tu raha hi hoon.  Happy Birthday.
Kya karoge tum upharon ka jab sone jaisa tumhara dost khud aa raha hai tumhe hasane. Janamdin ki bahut shubhkamnayein hain.
Tumahara janamdin mai kaise bhool sakta tha, mujhe jinda bhi tu rahna hi hai na, wo bhi tumhare hi sath. Happy Birthday to you.
Kabhi kabhi sochta hoon, ki tum meri zindagi main na aaye hote tu kya hota. Dil se jawab aata hai, kitna acha hota. Khair jab aa hi gaye tu dosti tu nibhani hi padege. Janamdin ki bahut shubhkamnayein.
Funny Birthday Wishes For Friends In Hindi
Yaron ka yaar hoon mai aur yaron ke dushmano ka dushman. Bhai waise tera koi dushman tu nahin hai na? Happy Birthday to you.
Aarzoo thi ki layein ek beshkimti tohafa tumhare liye. Lekin jab khareedne nikle tu budget nahin tha, isliye ye moomphali le liye. Janamdin Mubarak.
Bhalehi jeeb main a ho phooti kaudi hamare, lekin la kar denge tumko ek din chand aur seetare. Kyunki bolne mai kya jata hai. Happy Birthday darling.
Tu meri jaan, pahchan hai, tamana hai, arzoo hai, yahi sunana chahti thin na tum. Tumko bata dein ki aisa kuch bhi nahin hai. Bas pyar se happy birthday to you rakh lo.
Tumhare safeed balon ki kasam, hamari dosti kabhi bhi na hogi kaam. Happy Birthday to you.
Funny Birthday Wishes For Sister In Hindi
Tumre bhai ke pass jis din paisa hoga, us din wo tumhare janamdin par taohfa jarror layege. Philhal is cake se kaam chala lo bahna. Happy Birthday  to you.
Hazaaron mai ek hai meri bahan aur karoron mai ek hai uska pyara bhai. Hum dono ki joodi sahi hai. Happy Birthday.
Mujhe yaad hai aaj bhi wo din jab tum neeche gira hua cake chaat-chaat kar khayi thi. Isliey mai tumhare birthday par haar saal ki tarah is saal bhi tumhare liye bada sa cake lekar aay hoon.
Meri pyari si, chooti si, mooti si bahna ko janamdin ki dheero shubhkamnayein.
Tujhe tere safeed balon ki kasam, mujse ye maat poochna ki mai tere liye gift kyun nahin laya. Happy Birthday to you bahan.
Funny Birthday Wishes To Wife From Husband
Jab se tumhara wo roop maine dekha hai mai tumhara koi bhi birthday nahin bhoolta hoon aur nahin birthday par gift lana. Happy Birhtday to you dear.
Meri pyari patni, tum kyun ek sundari se dayan ban jati ho jab mai tumhare kiye koi gift nahin lekar aa pata? Happy Birthday.
Meri paayari patni ko janamdin ki dheero shubh kaamnayein, sabse pahle. Ye pyar nahin daar ki wajah se hai.
Tum bahut sundar ho, aur mai tumse bahut pyar karta hoon. Janamdin ki dheero shubhkamnayein.
Pyar se pyari ho tum, bas hamari ho tum, bas yahi takleef hai ki bahut bhari ho tum. Happy Birthday to you.
Hope you like our funny birthday wishes in hindi collection. We have written it with hard work and taking into account every emotion. Do let us know if you need anything else or have any feedback to share. We would love to hear from you.